Brand: Aquaflex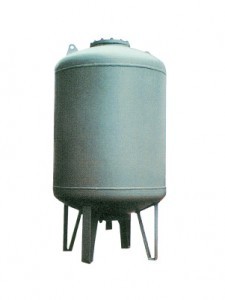 The Diaphragm Expansion Vessel is manufactured to meet with the highest standards of usage. It provides multiple applications for different usages. Not only that, but this equipment is made with the finest materials so as to withstand high pressure. Customers can be rest assured as this equipment in certified and licensed for safety of use.
Features
the vessel with the added muscles!

eliminates the use of conventional air tanks!
Aquaflex diaphragm vessels are manufactured to the highest standards.
The outer shell is of robust design with precision welded seams.
Aquaflex diaphragms are interchangeable and made of special patented extra heavy duty elastomer. Elasticity of diaphragm is more than 6 times. All vessels are factory tested to 150% of the rated pressure and are approved by the Department of Occupational Safety & Health.
Applications
Drinking water systems
Pressure booster systems
Water supply systems
Fire extinguishing systems
Sprinkler systems
Water heating systems
Surge suppression
Technical Data
Operating temperature – 70°C. max
Diaphragm material – Natural rubber
Diaphragm tear strength – 43N/mm (minimum)
Diaphragm tensile strength – 13Mpa.
Manufacturing design code of vessel – ASME Boiler & Pressure Vessel Code, Sect. VIII, Div. 1, 1995